Lasers in Dentistry – Minimally Invasive Procedures
---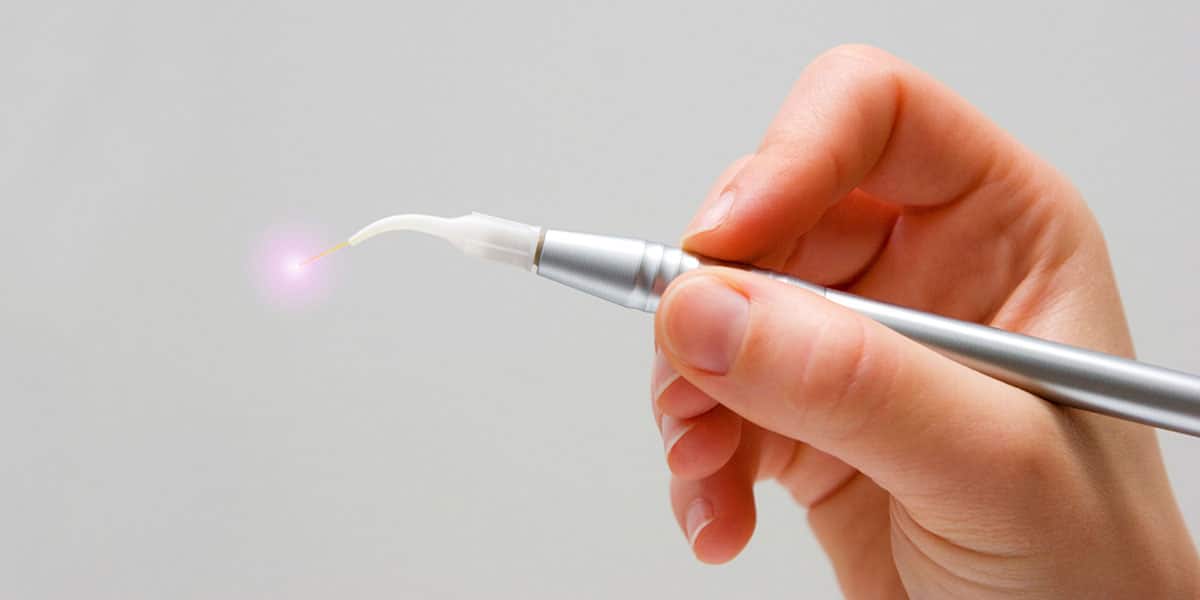 ---
As part of our commitment to minimally invasive and state of the art dentistry we use lasers whenever possible. Compared to traditional treatment, using lasers gives us better results and faster healing times which means less pain for our patients.
There is no heat, no unpleasant noise and vibration; it is highly precise and very little to no bleeding. Results are more predictable and we often find patients do not even have to get numb for treatment.
Did you know we can even use lasers to painlessly treat apthous ulcer "canker sores."
Lasers in dentistry allow for many procedures to be performed with no noise, minimal pain, less bleeding, faster recovery times, and fewer appointments.
---
Some additional benefits lasers have over traditional methods include:
---
Reduced heat and vibration
Minimal bleeding
Faster treatment time
Increased rate of retention of implants
Reduced damage to healthy tissues
Minimal post-operative swelling and discomfort
Fewer infections or post-operative complications
---
Lasers have numerous functions in dentistry including:
---
Reshape gum tissue
Biopsy or remove soft tissue lesions and ulcers
Increase rate of retention of implants
Reduce infection in gum tissue pockets
Fuse tissues
Perform frenectomies (such as correction of ankyloglossia)
Perform oral surgery and extractions